AutoTechInsight Webinar: Low Voltage Battery - A traditional technology with a key future role to play
With the shift towards battery electric vehicles gathering momentum in major automotive markets, the battery and electrical architecture of the vehicle are coming more and more into focus. Whilst major news and developments are coming in the high voltage battery market, there is a second piece to the puzzle on all vehicles and that is the 12v low voltage battery.
The Lead Acid 12V Battery has been an underpinning technology to light duty passenger car vehicles for decades. With the growing importance of CASE (Connected, Autonomous, Shared, Electric) content in new vehicles as well as an ever increasing demand for safety features, the Low Voltage battery market is seeing substantial growth and technology development. Required for its traditional starter, lighting & ignition (SLI) function on ICE vehicles, the 12v battery is being used more and more for differing functions, dictating the evolution of its location, capacity and size.
In this webinar, Powertrain and E-mobility analysts from IHS Markit's Supply Chain & Technology team will present their new research on the topic of Low Voltage Batteries, covering their growth globally out to 2027, looking into how the technology of these batteries is changing based on their usage, exploring whether there is a shift away from Lead-Acid based chemistries, as well as exploring the link between the high and low voltage batteries on hybrid and battery electric vehicles.
Looking for Answers today? Schedule time with our Automotive analysts and others through our new ExpertConnect service. Learn more and book time today! Find An Expert
Speakers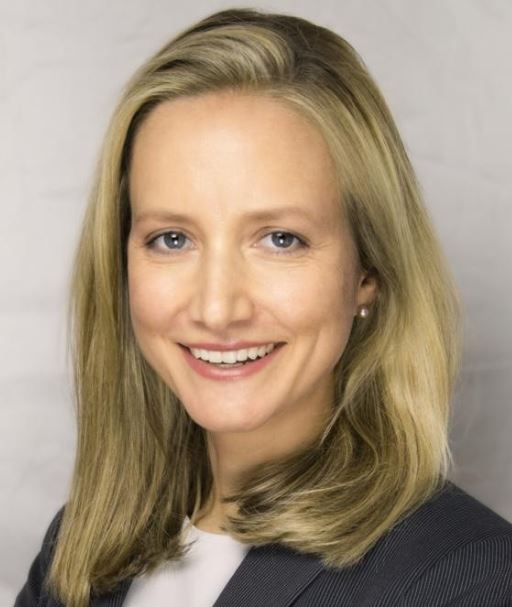 Anna H. Buettner, Principal Analyst, IHS Markit
Since joining the company in November 2006, Ms. Buettner has developed and headed the Infotainment focus area. Now her research focuses on connectivity and infotainment topics mainly for the North American market, as part of the connected car team. Ms. Buettner has led and contributed to numerous projects that includes detailed analysis of in-vehicle head unit systems, acoustic systems as well as telematics solutions for a number of international OEM and supplier companies to support critical decisions that shape the automotive and transportation business landscape.
Prior joining IHS Markit, she worked with policy research organization Center for Rural Policy and Development as a researcher to evaluate issues from a rural perspective. She holds a BSc (Hons) in Sociology from Minnesota State University, Mankato.
This expert may be available through our new ExpertConnect service. Check Availability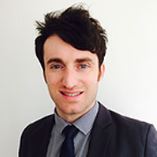 Graham Evans, Director, Automotive Supply Chain & Technology, IHS Markit
Mr. Evans is Director, Supply Chain, and Technology within the Automotive department at IHS Markit. He leads the global research practice for Powertrain, E-Mobility, and Thermal Systems Component Forecasting. His research interests lie in the areas of batteries, motors, power electronics, charging infrastructure, legislation, and incentives, as well as conventional powertrain components and technologies such as exhaust after treatment. He is also Manager of the Europe, Middle East, and Africa (EMEA) Research & Analysis team.
Previously employed in engineering positions within the automotive industry, Mr. Evans has 10 years' experience in Powertrain Development and Noise, Vibration, and Harshness (NVH) having previously worked for Ricardo, Bentley Motors, and Jaguar Land Rover.
Mr. Evans graduated from Loughborough University in the UK with a Master's Degree in Automotive Engineering and is a Chartered Member of the Institution of Mechanical Engineers.
This expert may be available through our new ExpertConnect service. Check Availability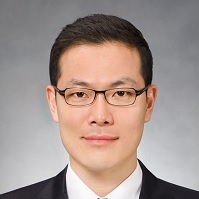 Richard Kim Ph.D., Principal Analyst, IHS Markit
Richard's responsibilities as a principal analyst include e-mobility components technology forecasting. He also specializes in e-mobility batteries. Richard has more than 15 years of experience in the automotive industry as a competitive intelligence researcher in auto manufacturers, and a strategic account manager in a global tier 1 supplier. His extensive automotive industry experience allows him to interpret and articulate the context behind his research with anecdotal evidence, as well as leverage a good number of excellent industry contacts for further insight. He majored in mechanical engineering and completed his master's and doctorate courses in management of technology. Dr. Kim's academic interests lie in technology forecasting and technology innovation in the automotive industry.
This expert may be available through our new ExpertConnect service. Check Availability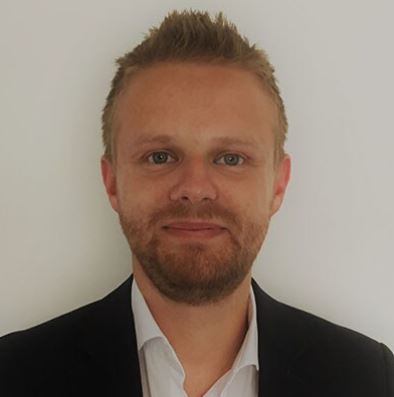 Michael Southcott, Senior Analyst, IHS Markit
Michael Southcott is a senior technical research analyst for Automotive Supply Chain & Technology at IHS Markit. His research focus lies predominantly in the powertrain domain, focusing on components such as fuel injectors, fuel pumps, turbochargers as well as emissions legislation and resulting exhaust aftertreatment technologies on both gasoline and diesel engines. Prior to joining IHS Markit, he was employed for several years in the automotive industry having previously worked as a powertrain development engineer for Ford Motor Company and a Systems Integration engineer for Delphi. Mr. Southcott graduated with a First Class MEng Mechanical Engineering degree from City University London, United Kingdom.