AutoTechInsight Webinar: New Challenges Posed by Electrification on Thermal Systems
Despite light vehicle production and sales disruption generated by the COVID-19 crisis, electrified propulsion has been suffering significantly less compared to traditional engine propelled vehicles in 2020. It appears clear the automotive industry direction of travel towards increasingly electrified propulsion has been set. Traditional internal combustion engines are thermally inefficient and requires significant deployment of devices to remove heat, but they are also a reliable source of heat during winter days for cabin comfort.
Electric vehicles, whilst significantly more efficient, come with a wider variety of thermal management challenges: batteries properly operate and charge in a limited temperature range, e-motors and electronics require cooling to avoid de-rating. Additionally, limited waste heat pushes for additional sources of heat to ensure proper cabin comfort. In this scenario, car makers and suppliers are looking for efficient and cost effective ways to overcome these challenges. Which battery thermal strategies will better balance cost and performances? Which cooling media will be mostly used for e-motors and inverters? Will heat pump be a must in the future to reduce range anxiety whilst saving money on battery capacity?
Join IHS Markit's Supply Chain & Technology analysts for this AutoTechInsight webinar as they share insights from their e-mobility thermal technology forecasts, outlining our perspectives in these key growth areas.
IHS Markit data and information are the copyrighted property of IHS Markit Ltd. and its subsidiaries ("IHS Markit"). The content of this webinar is not intended for media or other third party use or reposting on other sites without permission from IHS Markit. To request permission, please send an email to automotive@ihsmarkit.com.
Looking for Answers today? Schedule time with our Automotive analysts and others through our new ExpertConnect service. Learn more and book time today! Find An Expert
Speakers
Matteo Martini, Principal Analyst, IHS Markit
Matteo Martini is Principal Research Analyst of Thermal domain at IHS Markit within Supply Chain and Technology, Automotive Department. His primary focus lies in the areas of climate control, powertrain cooling as well as hybrid and electric vehicles thermal management.
Matteo had previously worked with a major OEM supplier for 13 years within Engineering and Project Management, Thermal Division both in Italy and in the USA. Matteo graduated from Polytechnic University of Turin, Italy with a master's degree in Automotive Engineering and is a Chartered Member of Institution of Industrial Engineers in Turin, Italy.
Wen Gao, Senior Analyst, IHS Markit
Wen Gao is Senior Research Analyst of Thermal domain at IHS Markit within Supply Chain and Technology, Automotive Department. Her primary focus lies in the areas of HVAC as well as hybrid and electric vehicles thermal management. Besides thermal management, she also works on charging infrastructure market.
Previously she worked 4 years as product engineer for BorgWarner and Bosch in Germany, Japan and U.S. Wen graduated from Technical University of Munich, Germany with a master's degree in Power Engineering and holds a bachelor's degree in Business Administration from Xi'an Jiaotong University, China.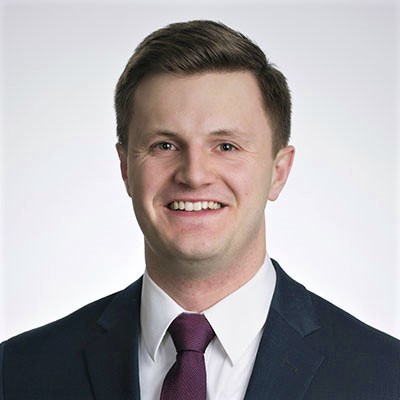 Brock Walquist, Senior Analyst, IHS Markit
Brock Walquist is a Sr. Technical Research Analyst focused on ADAS and Autonomy at IHS Markit. His primary responsibilities include the research of ADAS and autonomous components and technologies, OEM strategy and supplier relationships, and overall market trends and insights.