AutoTechInsight Webinar: Chassis Market Evolution - A Regional Comparison
The chassis team will present an overview of the main trends within the chassis sector, discussing how market and technology movements, along with COVID-19, are having an impact on chassis strategy creation by OEMs and Tier-1 suppliers.
Our experts will then dive deeper into the Supply Chain & Technology team's forecasts, with specific focus on the technology developments of chassis components like brake actuation systems, power steering systems and suspension systems, in light of the above-mentioned trends. They will give the audience some food for thoughts on what could be the future landscape for such components, highlighting regional differences.
HS Markit data and information are the copyrighted property of IHS Markit Ltd. and its subsidiaries ("IHS Markit"). The content of this webinar is not intended for media or other third party use or reposting on other sites without permission from IHS Markit. To request permission, please send an email to automotive@ihsmarkit.com.
Looking for Answers today? Schedule time with our Automotive analysts and others through our new ExpertConnect service. Learn more and book time today! Find An Expert
Speakers
Yanina Mills, Research Analyst, IHS Markit
Yanina Mills is a Research Analyst at IHS Markit, responsible for forecasting and market intelligence related to chassis components and lightweighting in North America. She has a vast experience specializing in market and competitive intelligence for Tier 1 automotive suppliers ranging from electronics to automotive paint. Yanina holds a MBA degree from the University of Michigan – Dearborn with specialization in International Business and Marketing.
Patricio Barbale, Research Analyst, IHS Markit
Patricio Barbale is a Research Analyst at IHS Markit responsible for the maintenance and enhancement of all databases related to chassis components (brakes, shock absorbers and power steering systems) within the Supply Chain & Technology team. He has solid experience advising OEM and supplier clients, especially with regards to Chassis strategies. Patricio holds a Master of Science in Aeronautical Engineering from Politecnico di Milano and a Post Master specialization in Race Vehicle Engineering.
Michael Tao, Senior Analyst, IHS Markit
Mr. Tao serves for IHS Markit automotive supply chain and technology team as a senior research analyst. He is an expert in auto lightweighting and chassis components. Before joining IHS Markit, Mr. Tao was responsible for suspension and steering system development at Ford China Research and Engineering Centre. Mr. Tao holds a master degree of mechanical engineering from Southeast University.
Prachi Agrawal, Research Analyst, IHS Markit
Prachi Agrawal is a Research Analyst, responsible forecasting and market intelligence around chassis sector in South Asia as a part of the 'Supply Chain and Technology' India automotive team at IHS Markit. She has close to 7 years of widespread automotive experience working across multiple automotive related business lines, including E-Mobility and briefly for thermal sectors.
With IHS Markit, Prachi holds expertise in research, forecasting and analysis of the global chassis sector which further covers multiple components and functional entities, such as suspension, steering, and braking systems. Prachi holds a bachelor's degree in Journalism and Mass Communication from GGSIP University in India.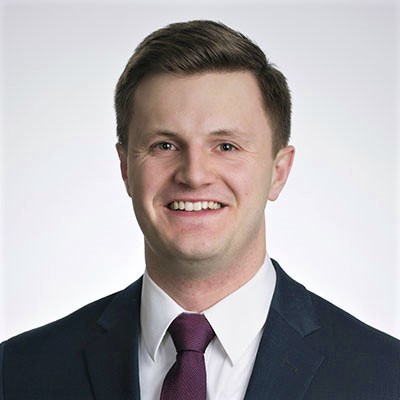 Brock Walquist, Senior Analyst, IHS Markit
Brock Walquist is a Sr. Technical Research Analyst focused on ADAS and Autonomy at IHS Markit. His primary responsibilities include the research of ADAS and autonomous components and technologies, OEM strategy and supplier relationships, and overall market trends and insights.